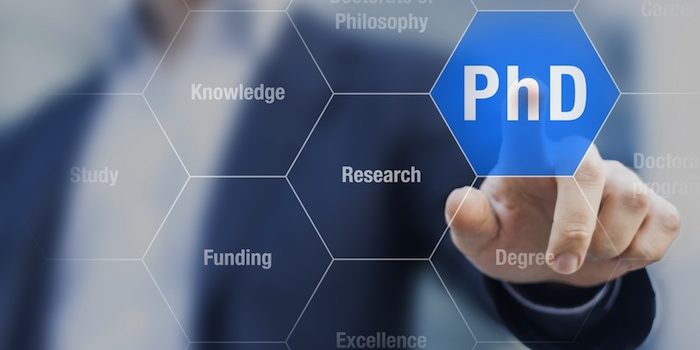 5 Ways to Qualify for PhD Scholarship
Medical schools usually offer scholarships for students who are qualified for their programs. These schools give a series of exams and interviews for potential applicants. If you are interested to study medicine and you want to be a scholar, what do you need to do to qualify?
Here are five ways to get your PhD scholarship:
1. Be a Strategic Applicant
If you decided to study medicine and you want the school to fund your tuition, then you need to be a strategic applicant. Create and plan your move during application. It is better if you apply early because there are more chances to get the spot for potential candidates. Stay on alert every time they have an announcement regarding the application. It will be of great help if you subscribe to their portal and website's newsletters.
2. Do a Lot of Research
Do not limit yourself into looking at their websites. If you have an ample time to visit the universities, then do so. It can help you show them how determined you are in getting a scholarship for your graduate studies. Be knowledgeable about their programs, procedures, and alternative options they have that can finance your tuition. Let's say you are looking for PhD Programme in Singapore, then better visit their website first and go to their office to ask for more details. Explore all the possibilities of student assistance that a medical school is offering.
3. Ace Your Academic Grades
It is the most common denominator among all applicants, so better outshine others by providing a good record of your grades. If you are really decided to go on a medical school, meaning you've already thought about it during your college days, so you are already prepared to excel in your academes.
4. Excel in Your Exam
Prepare. There is nothing better than being prepared for all that is coming your way. Always read and study things that you may need to get an excellent score on your admission test. Let your admission score outperforms other applicants and show the school that you are an exceptional candidate for the program.
5. Be Confident in Your Interview
Keep calm during your interview, just be yourself and show them your worthiness and determination. Practice the skills of listening attentively to their questions and answer them straight to the point. Officers that will conduct the interview are also pressured to get the exceptional applicants, so answer them straight and do not waste their time on drama. Just tell them why you need them to finance your graduate education and tell them what you can offer in return. And that is to be an outstanding student and a future physician.
Getting a PhD seems to be difficult because of financial problems that students would face. Good thing there are programs that can make your dream possible. All you have to do is work hard to achieve it and always stay positive for all the challenges of being a student.